Gove County is located in Northwest Kansas. The county is thirty miles north and south and thirty-six miles east and west for a total of 1,080 square miles. Named after Union soldier Grenville L. Gove, Company F, 11th Kansas Cavalry the county contains the cities of Quinter, Gove City, Grainfield, Grinnell and Park. Interesting natural sights in the county include Castle Rock in the eastern part of the county and Monument Rocks in the southwest part.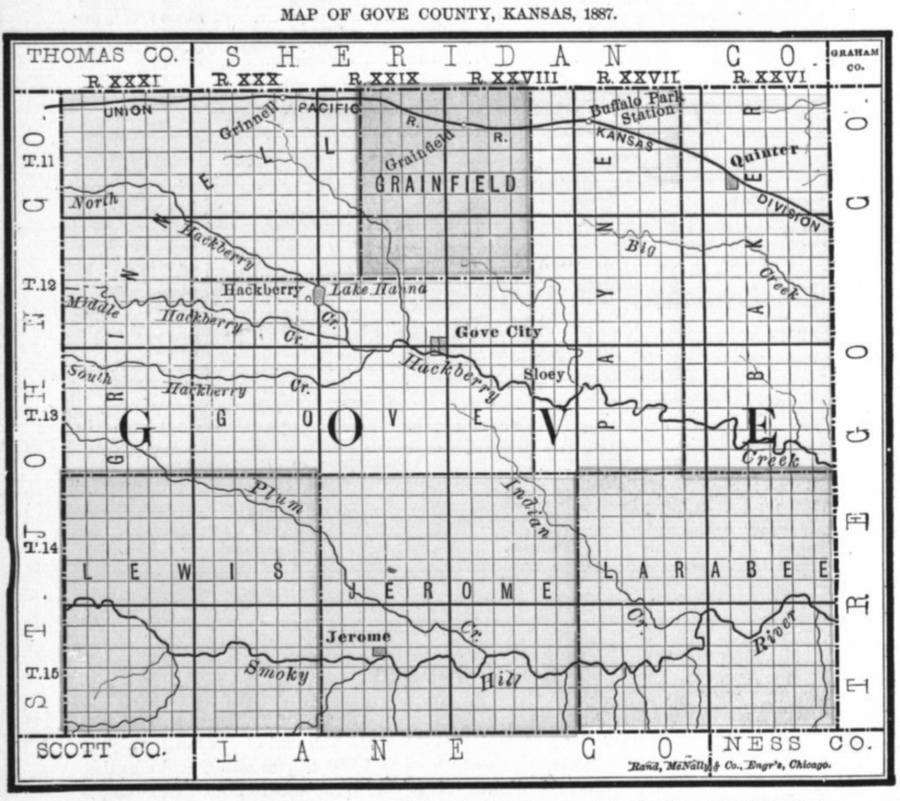 NOTICE
The Board of County Commissioners shall be awarding a contract for the construction of a building at the

Gove County Airport in Quinter, KS 67752 on a public bid letting to the lowest and best bidder during the

September 18th Gove County Commissioners meeting at Gove County Office Building 520 Washington, Gove,

KS 67736. The Board of County Commissioners invites sealed proposals to be filed with the Gove County

Clerk's Office on or before September 15 th 2023 by 3:00 pm. The plans and specifications of the proposed work and improvement are available for inspection by the bidders in the Office of the Gove County Clerk at 520

Washington, Gove, KS 67736. Gove County has the right to reject any and all bids.
Congratulations to David Polifka, Gove County Medical Center, Quinter on being named Trustee of the Year. In an effort to help others in the community understand the operations and financials of the hospital, Dave suggested a new financial reporting delivery to the Board that was easier to understand. Dave's leadership was instrumental in conducting a community health needs assessment and the enormous task of updating the hospital's strategic plan.
From the Facebook page of the Kansas Hospital Association